I did this doodle with words during my first stay in hospital.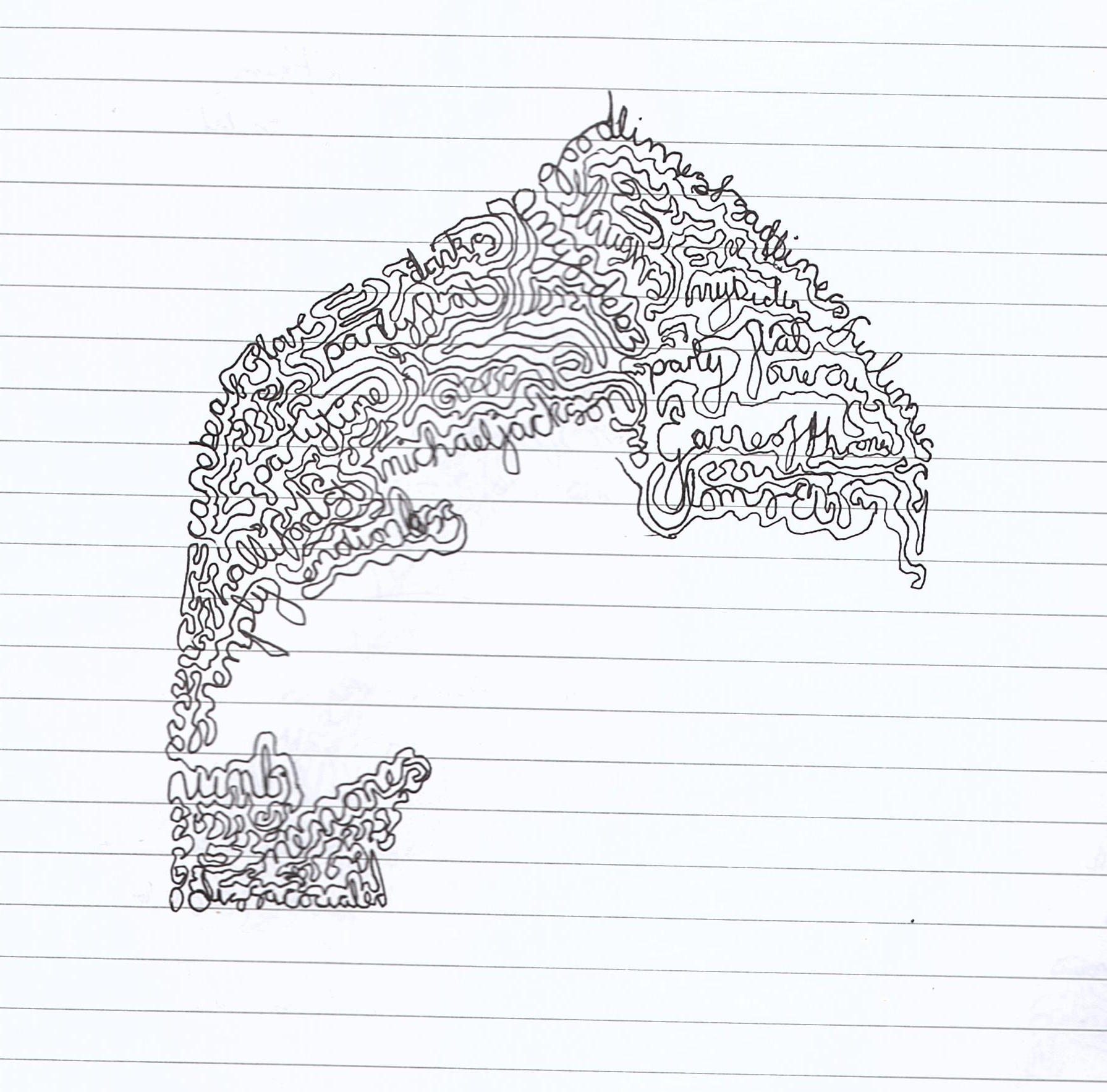 It was something I started but then got interrupted and so had to leave it before finishing it. 
It is a house filled with words of memories I had of being in my flat (which are probably only readable to me – but I know they are there).
For some reason I could never get my head round to finishing it.
It was not until now when I have been re-looking through all my drawings that I could maybe understand.
When I did this I was in hospital. 
Living in my flat with my best friend had had to come to an abrupt end due to my sudden breakdown and I was forced to move home.
Whilst I was in hospital was also when we had to move out of the flat.  I had no control of what was going on, as I was not allowed out.  All my belongings were being packed up and sorted out without me being there.  I had found this very distressing and spent much time in group therapy discussing this.  I have always needed to be in control of everything but now control was out of my hands completely.
Bearing all these factors in mind I now can understand why I never finished this.  Living in the flat was unfinished business to me.  I was forced out suddenly and never had time to process it.
I still find it hard as I was never able to say goodbye to this period of my life properly.
It was unfinished business – just like this house.